Merry Christmas!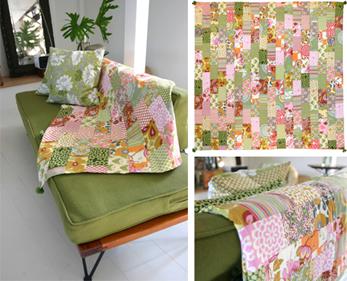 I am warm and snuggly under my new Christmas present which looks a little something like the pictures above. Thanks, mom, for the gorgeous Amy Butler Lotus Brick Path Quilt - I'm lovin' it! (Photo courtesy of
Amy Butler Design
)
Christmas has been a wonderful blessing this year. We were able to travel to Colorado to spend time with friends. While there, I went rock climbing and snowboarding for the first time (pics to come soon!) We had a blast!
And now back home to the warm Southern California sunshine to enjoy time with family.
I pray you are all able to enjoy the Christmas season and reflect on the love that God has for you. Merry Christmas, everyone!