Mighty Oaks From Little Acorns Grow
As I sit here 8 months pregnant, anticipating the birth of our first child, a baby girl, I'm already thinking about all the future holds for her and how much responsibility we have in raising a beautiful, God-fearing child. I'm so thankful we have such a wonderful place to call home and raise a child. I can't wait to stroll with her up and down the paths at the ranch walking the puppies. I'm sure she will point out wonderful things I've never noticed as we cross the bridge over the creek and gaze up at the tall canopy of trees as we make our way over to the pond and waterfall. As she continues to grow, I'll introduce her to rock climbing at the wall of rocks down by the creek and we'll pedal up the back mountain on our mountain bikes on the trail that's currently being blazed out back. Nowhere is God's handiwork more apparent to me than in the outdoors and I can't wait to explore with her.
During her baby shower I asked each guest to write down some Words of Wisdom for our baby. These Words of Wisdom are now neatly tucked away and will be opened and read on her birthday each year. My personal Words of Wisdom to her now hang in her room as an
art print
that reads:
Live in the Sunshine
Swim in the Sea
Drink the Wild Air
Here are a few details from the shower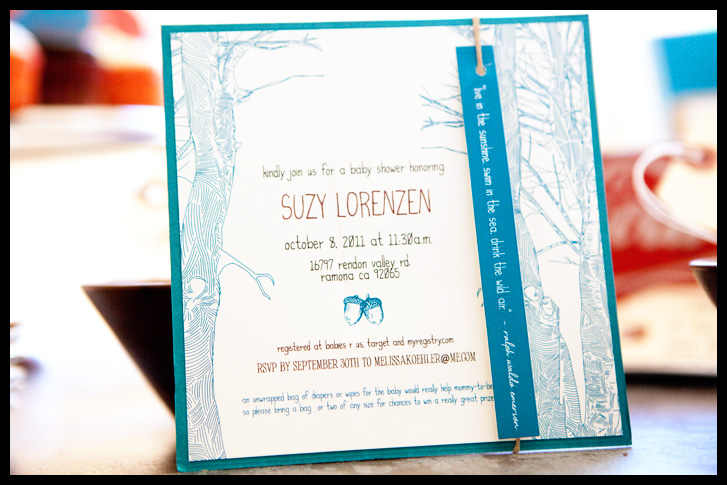 The gorgeous invitation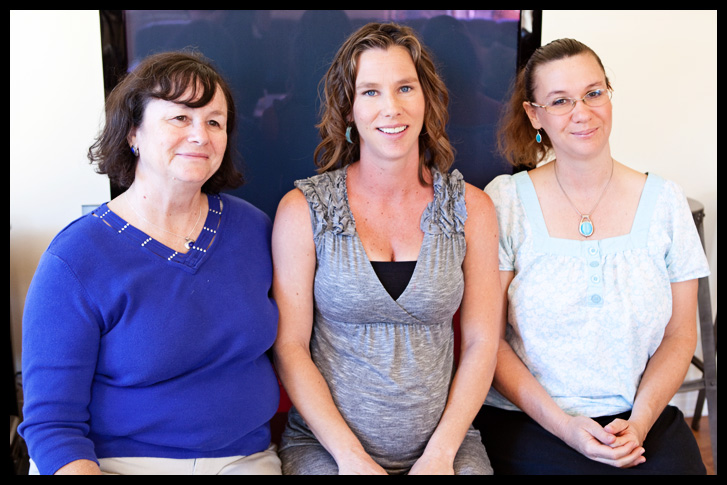 My mom, me and my sister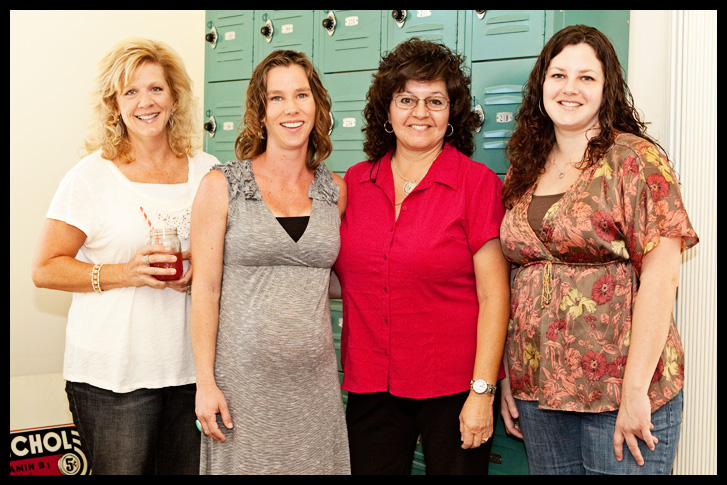 Kristine Getten (our fantastic neighbor), me, Linda Lorenzen (Sean's mom) and Naomi Macias (Sean's sister)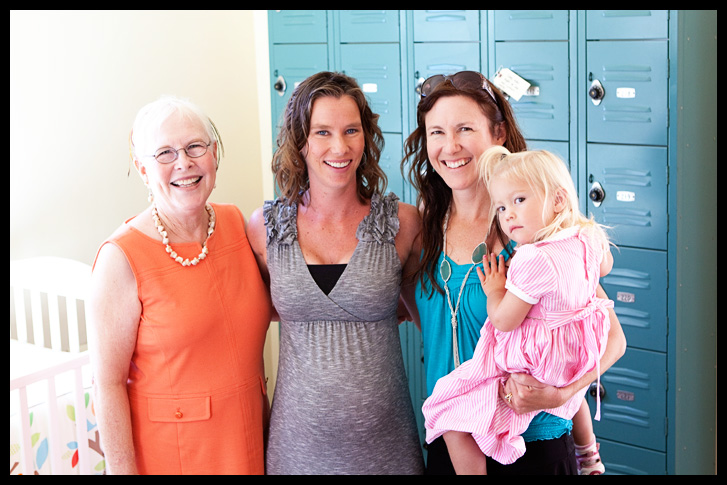 Marilyn Miller (a longtime friend from Yuma) me, Allison Ericson (a dear, sweet friend) and Nikki (Allison's daughter)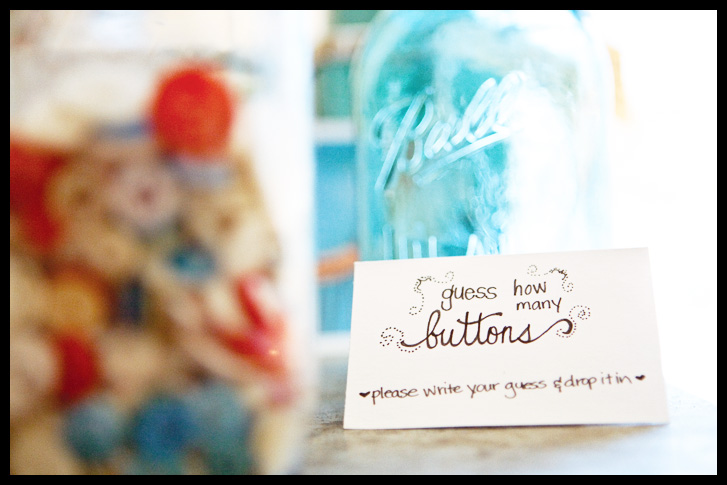 A vintage jar filled with vintage buttons becomes a simple and stylish game.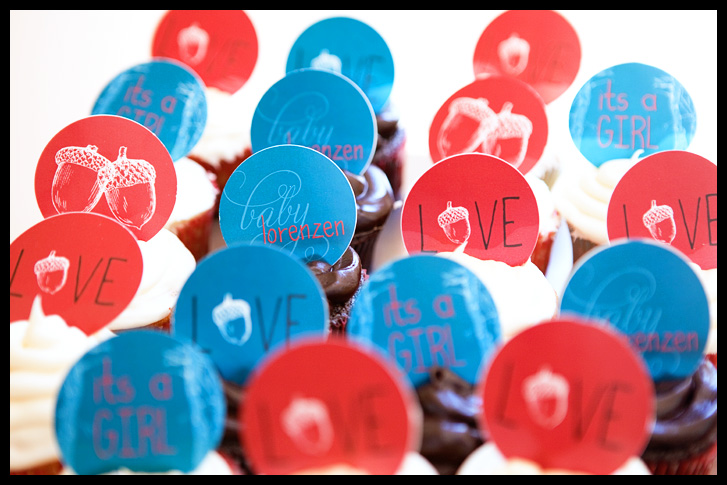 Adorable cupcake toppers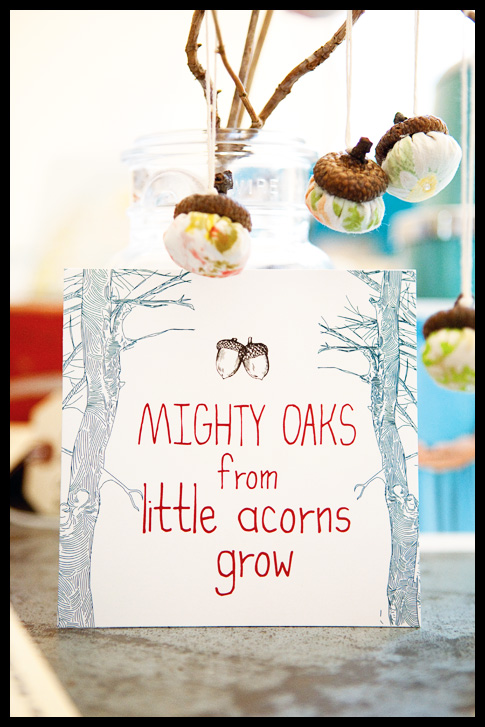 Mighty Oaks From Little Acorns Grow
We all play such an important part in each other's lives and the lives of each other's children and it was such a joy to be able to spend a few hours with people I love to celebrate together.
A huge "thank you" to Missi for hosting the shower, Megan for helping set up and
Wende
for making the fantastic
acorn sachet favors
.
Labels: baby lorenzen