Mad Max '08 Urban Assault Vehicle
Ring Ring Ring...
Ean-"Hey"
Sean-"Hey, Honkey, let go play with guns"
Ean, "Ok"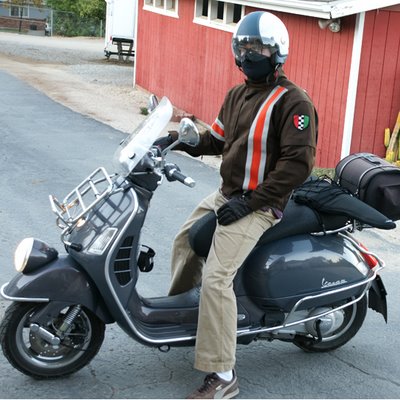 3 hours later this shows up... I love this guy!!! I've always wondered how a shot-gun strapped to my back would go over in the SoCal rush hour traffic on the I-15 while riding my enduro? Frankly I'd rather ride my dirt bike into the hills to go shooting, rather than drive my big diesel beast. Ean, would rather get 70MPG on his Vespa with his 20 Guage Shot-Gun bungied to the passenger seat.
Ean pulls up into the driveway...
Sean- "When did you get that?"
Ean- "A couple months ago"
Sean- "Why"
Ean- "I've always liked Vespas"
Sean- "Vespa-this.... Dude, that's a moped... And friends laugh at friends who ride Vespas, so... Ha..."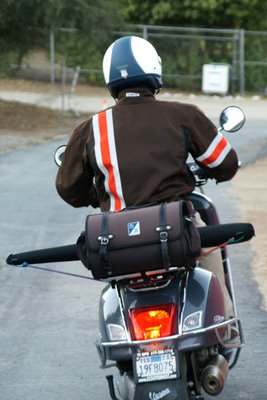 Ean says the CHP only tailed him for 5 exits. I think I'll have to give it a go... Vespaless of course... I'm not man enough for that Moped stuff?
Cheers to the Moped Riding Metrosexuals in the world... Man-up and strap a shot gun to it... I'll only laugh at you once...Ha...
Labels: CHP, Dude what's that? vespa, shot guns