The reason we live
Sean and I became the designated photographers of a concert held at St Paul's Episcopal Church in Yuma, AZ back in May. It's a place I had been to many times before and there were many familiar faces, but I was now viewing it from a new perspective; one with a greater appreciation. I was surprised at myself when the last piece of the concert moved me to tears. As the photographer, you are supposed to remain calm, cool and collected at all times....
unless
....you are the daughter of the man conducting the choir....and....this is the choir's final performance under his direction before he retires....and....your mom is singing proudly up on the stage....and....your sister and her family are in the seats applauding with the rest of the crowd....and....your husband is by your side, able to capture any moments you might miss while you wipe away a tear or two from your face. The piece of music my dad is holding in his hand below, really sums it all up. Not just the concert, not just my dad's career, but ultimately, what life is really all about: To Love Our God. It was so beautiful to hear voices ringing out in unison for one common purpose.
"

Commissioned by the Federation of American Baptist Musicians in memory of esteemed publisher and friend, Don Hinshaw, this stirring anthem features an outstanding text by John Parker. The first section is from Ecclesiastes, and explores the transience and vanity of life as expressed by Solomon. Hayes has set this section in a lyrical, haunting minor mode that evokes a sense of longing and emptiness. As the phrase, "All is empty, all is vain" lingers in the air, the choir softly but confidently answers the question with "To love our God is the reason we live, to love our God - the highest call."
I've included photos and a link below so you can listen to the song (sung by a different choir) to give you a glimpse of the sights and sounds that were present that night. There was an amazing gift given to my father that night, but I'm going to save that for another post.

Click here to take you to a page where you can listen to the song. You will need to click the link called, "sample audio" which will pop up a page where you can press play (the big arrow) to listen.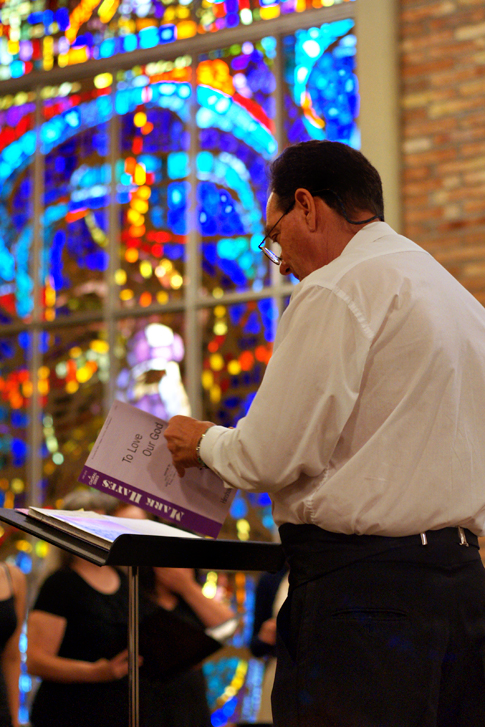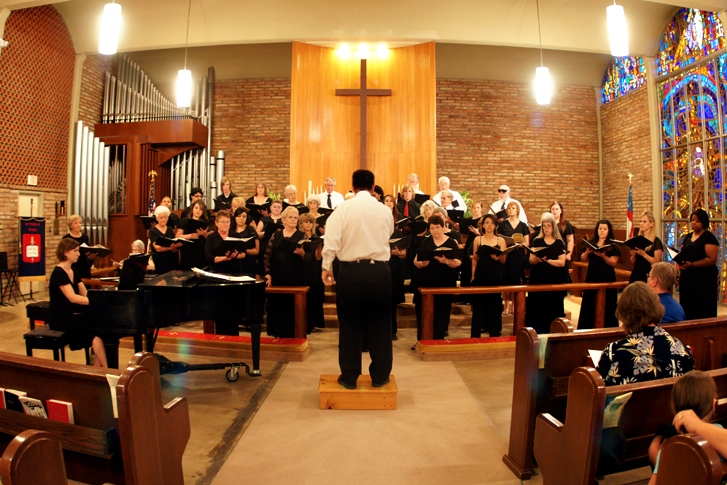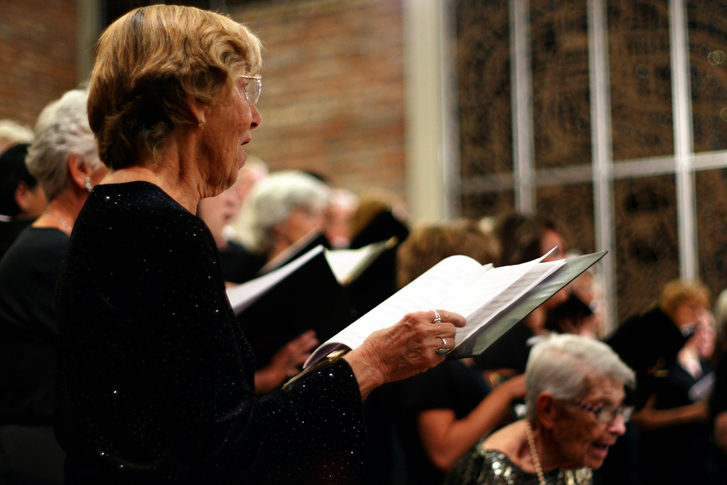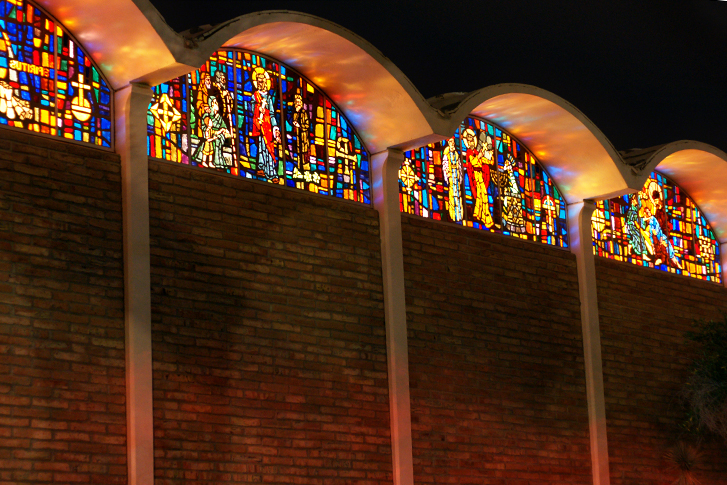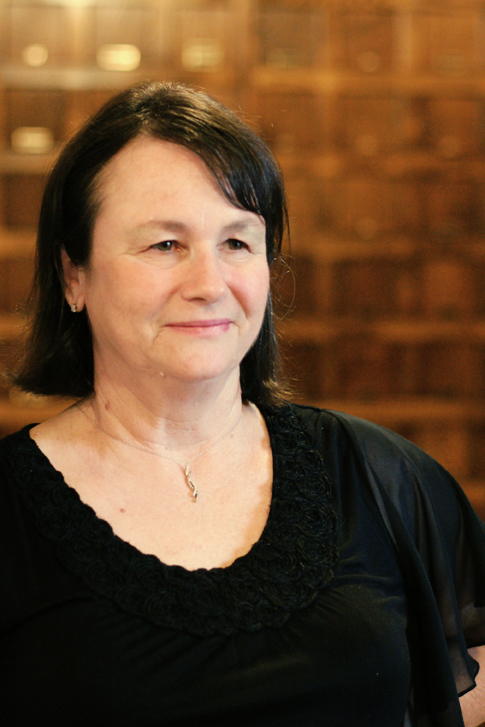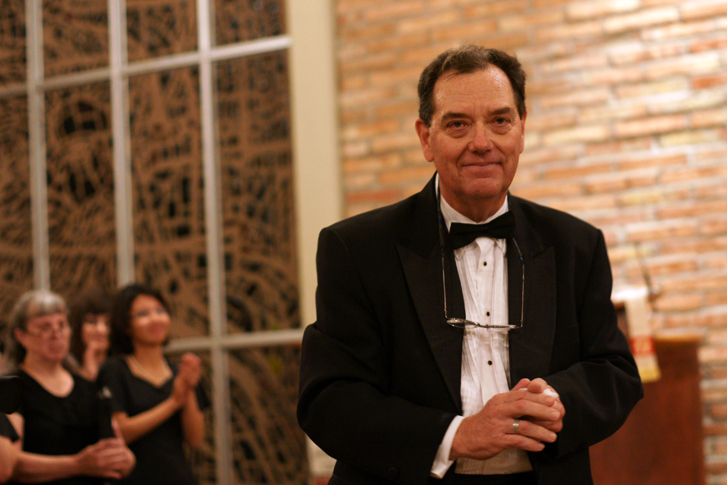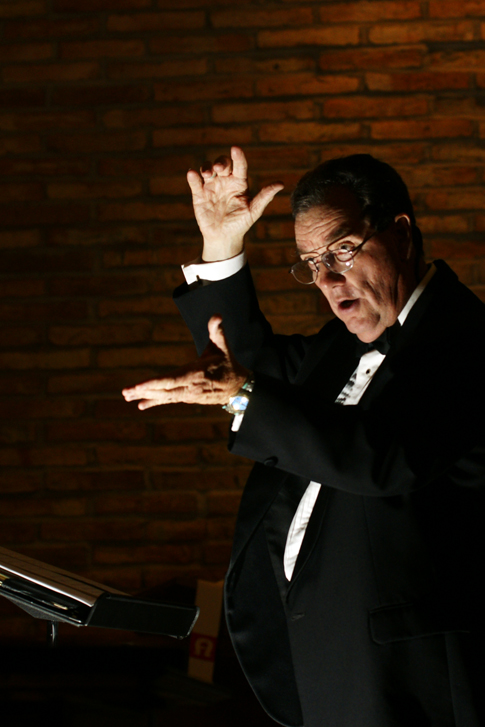 Labels: charles smalley