Red Bull Rampage 2010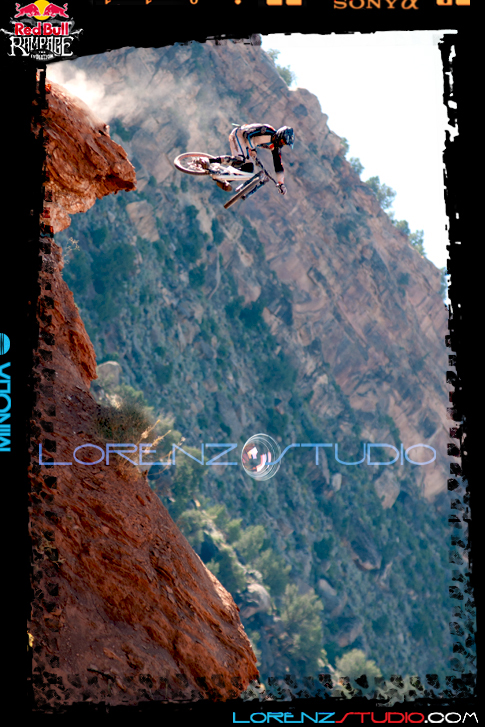 Every time I shoot a sporting event, I come away with a whole new appreciation for the athletes. Yes, the purpose of the Red Bull Rampage is to deliberately ride your bike off a cliff and look good doing it. I just had no idea what went on behind the scenes to make it all happen: Teams of people building just the right lines to impress the judges. Total strangers fighting gravity and forcing the best bikes in the industry up the cliffs the riders will soon come barreling down. Friends and fathers calculating precise moves perched atop high mountains and clinging to cliff ledges. Riders assessing the wind-whipped flags to decide if the weather is too fierce to ride. Promoters wondering if all of their preparation is any match for what mother nature has to offer in the storm clouds above. Webcasters anxiously trying to fill time for the live broadcast being viewed across the nation. Spectators on location awaiting the next rider and trying to guess what line they will take so they can decide whether or not that partially worn line underfoot is the line the rider will choose. Photographers scrambling back and forth following the chatter of the walkie talkies to get the million dollar shot.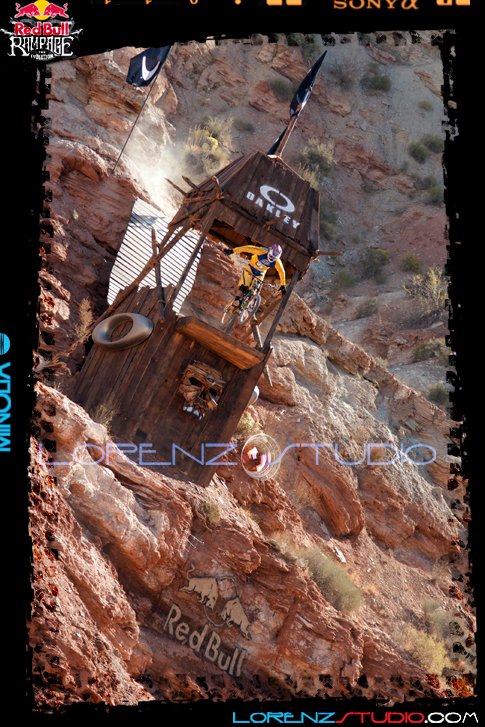 And although we did scramble back and forth between shots, and split our time on the sides of cliffs and under canyon gaps, and went into each day with a new strategy to get a unique angle, when photographing any sort of event, it all comes down to people. The people we are photographing and the people we meet along the way. Everywhere we go we are capturing a little piece of history-just a split second in time. I've become very grateful for all of the unique opportunities we have been able to experience. And, I'll admit, I'm very grateful for the people that we meet along the way the generosity they show to us.
(A huge thank you to Jeff Strait for befriending us. His son, Kyle Strait, is pictured above shooting out of the Oakley icon sender.
)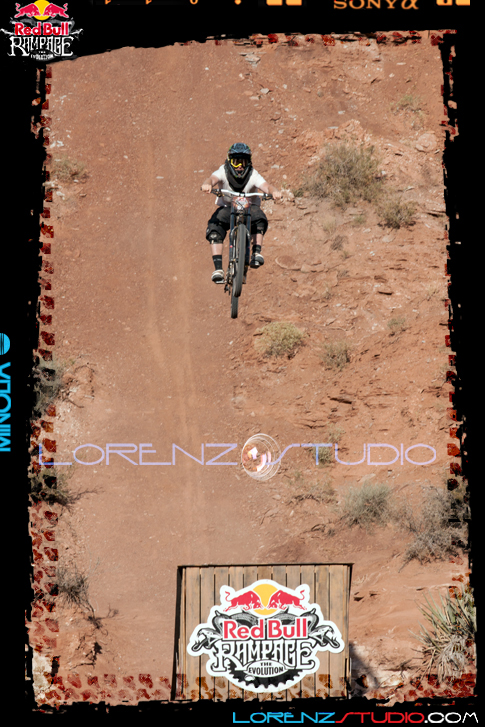 All I have to say about this shot is, he did
not
stick the landing across the 65 foot canyon gap. And it happened right in front of me.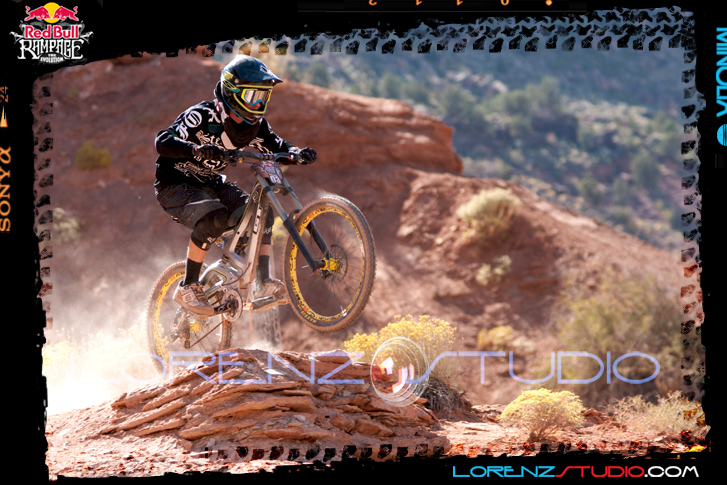 The 3-D cameras were positioned right across the ledge from this shot. I'm anxious to see what their take on the Red Bull Rampage looks like.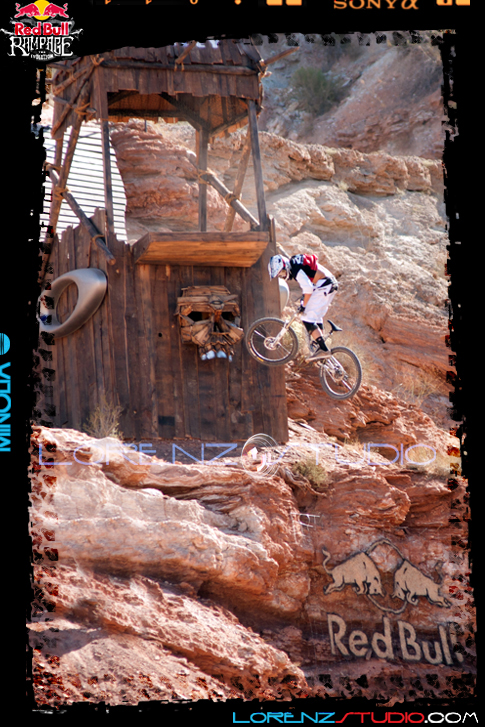 All eyes were on Cameron Zink as he hit the 360 to claim the victory for 2010.
Labels: Red Bull Rampage 2010