Practicing for a Mock Battle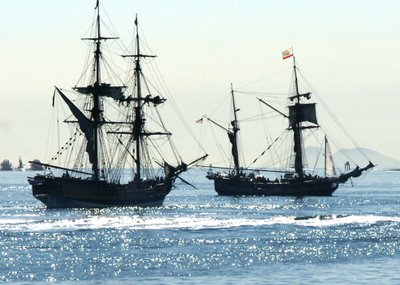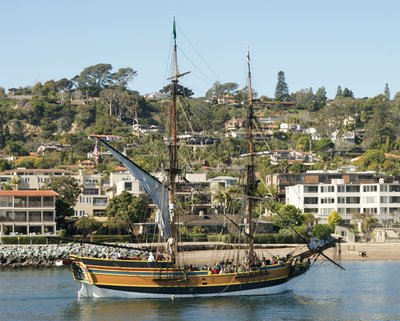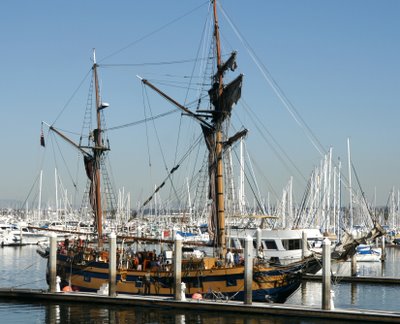 You never know what you'll come across in this great city of ours!
While playing host & hostess to visiting friends, Tom & Corrie from Colorado, Corrie and I, who are always up for random adventures, made our way over to Shelter Island to view these 2 tall ships. "Lady Washington" (famous for being in the movie, "Pirates of the Caribbean: The Curse of the Black Pearl") and "Hawaiian Chieftain"(a replica built in 1988) are currently docked in San Diego for touring. Throughout the weekend, the 2 ships will be engaging in mock battles on the San Diego Bay. We were just lucky enough to catch them practicing the day before and although we didn't get to hear the cannons boom or the puffs of smoke pouring forth, seeing these ships up close, I sure have a better appreciation of what a sailor's life was like!
Labels: san diego