Here comes the sun!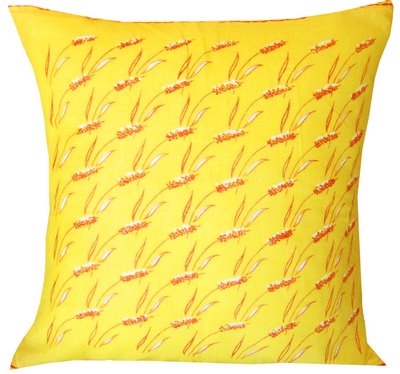 I've never seen a more gorgeous yellow color. It's just perfect for warm summer days that turn into cool, sultry evenings. The swaying stalks of wheat even hint at the slightest of breeze to keep one cool. Yellow is
the
color for summer and now I understand why.
This one of a kind pillow cover can be yours at
etsy
.
**Update - this pillow is sold!**