I can't get anything done around here anymore!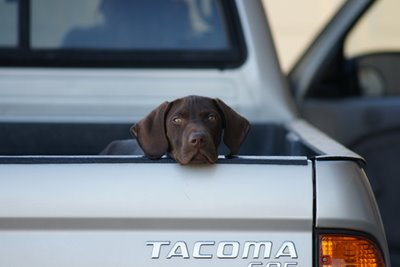 Ok, ok! So many requests for more info on our new little puppy!
She's a German Shorthair Pointer
not
a Chocolate Lab!
We named her, "Deefor"
as in "D" for dog.
She loves to run along side me on bike rides
but does not like to listen very well when we are at home.
She likes the Dalmatian
but the feeling is not mutual-Nelson hates her and has been known to cower in the closet as a primary defense mechanism.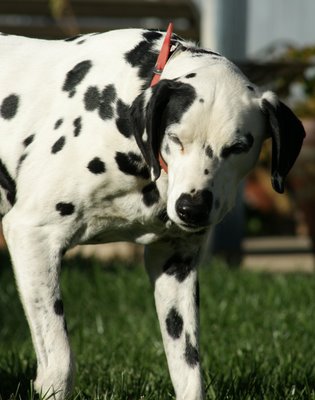 She slept through the opening of Christmas presents,
but we have yet to sleep through a night since we've had her.
Her gas output rivals that of my husband's.
She likes running with the big dogs
and can actually outrun old man Lucas.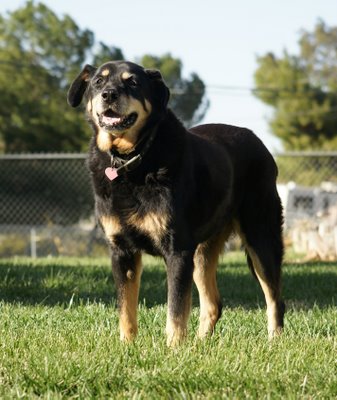 Please note, not all of these dogs live at our house full time-only the little one!
Labels: dogs