Columbus Sailed the Ocean Blue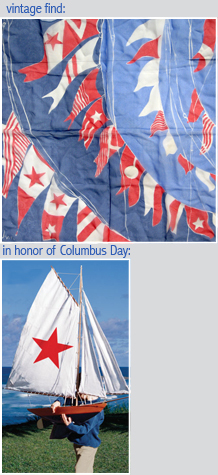 In honor of Columbus Day...
I love the imagery from the Macy's Columbus Day sale campaign. When I saw the sailboat in their ads, it instantly reminded me of this Vintage Vera Scarf with flags & sails. The scarf has such a patriotic feel to it and reminds me of how lucky I am to live here.
*Please contact me if you are interested in this item*