A peacock struts its stuff!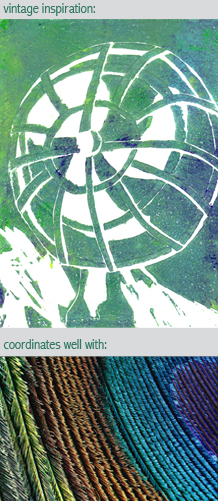 This linocut image of a vintage fan was part of a project for my Senior Art Show when I graduated from college. The idea behind the image was that a fan's objective is to bring the outdoor air inside. As I examine it further, its colors feel similar to that of a peacock and in that respect the fan is also bringing the outdoor colors from nature inside as well. The closeup picture reveals how a peacock's feather ranges from a limey yellow-greenish color to a wonderfully intense violet color, similar to the colors used in the linocut. The
linoleum block print
of the fan can be found in
my etsy shop
. For more peacock-inspired decorating ideas, visit
hostesswiththemostess
.