Vintage Fabric Wall Art Hanging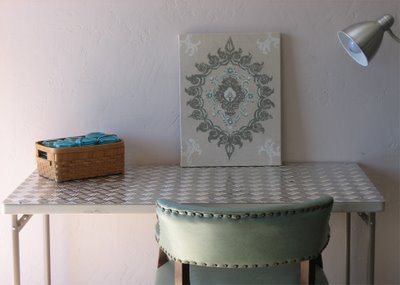 I have turned a gorgeous piece of vintage fabric into an amazing piece of artwork just waiting to make its way into your home. It would look perfect in an office, bedroom, living room or dining room.
This fabric was given to me by a sweet
fellow blogger
in a vintage swap and features the prettiest aqua blue, silvery gray and snow white design on a sand-colored background. The fabric has been stretched over a frame and is ready to hang on your wall!
I have 2 of these wall hangings available in
my etsy shop.