Just popping in...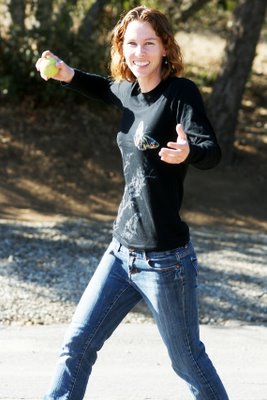 ...to say, "whats up?"
And no, this picture with me in a long sleeve shirt was
not
taken today.
Why do I emphasize this point?
Because it was 90 degrees up here today!
Up until now, I've been the one behind the camera most of the time. But as you can see from the pictures below Sean has taken a new liking to our camera with the purchase of a very large and very heavy lens. I can't blame him. It does make one feel
very
important when carrying it around one's neck. The first picture below might just be my favorite picture that has been taken with this camera to date. And I can promise you, there's more amazing pictures to come. Stay tuned...
Labels: photography