Marimekko Fabric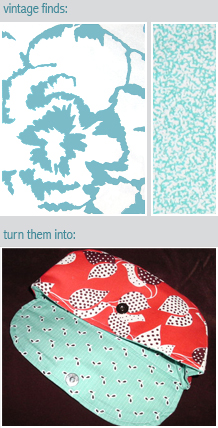 These Marimekko fabrics are so refreshing and lively and are just begging to be turned into something wonderful. When I came across the fabrics, the color reminded me of the lining fabric used by
cake + pie
on this gorgeous "Velma" bag. This talented young lady is so creative and I do wish I had the pateince to sew something just as beautiful. Visit her
blog
to see how she made the bag.
The large floral design is part of 3
Marimekko fabric
remnants I purchased at the Crate & Barrel outlet store. The small pattern on the right is a closeup of 1 in a pair of vintage
Marimekko pillow cases
. Both of the fabrics are listed on
eBay
with a low starting price of $.99 with no reserve.
**The fabric and pillow cases are sold**