Retro Flower Cushions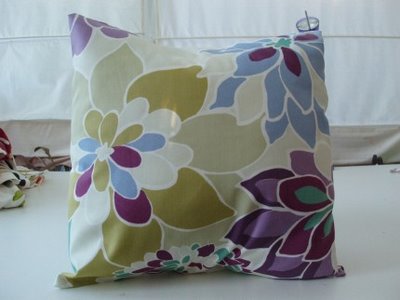 I absoltely adore this pillow cover that I received today as an early birthday present! The colors are so refreshing and I can't wait to add it to my decor. Decorating with pillows is one of my favorite ways to change my decor to either match my mood or the season. A change of pillows and a change of artwork on my walls is all I need to get me excited about my surroundings again.
Available at
Ruth's Crafts
(along with a myriad of other gorgeous retro flower cushions) Go check them out for yourself!