They Just Don't Make Them Like They Used To!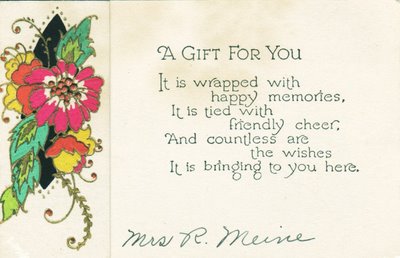 An incredibly detailed drawing of a floral bouquet in gorgeous colors accented with gold and embossing accompanied by a sweet sentiment.
I don't know the date of this little gift tag, but I'm positive it was part of a special gift! This piece of vintage ephemera (just a fancy word for vintage paper items) is now available for purchase in
my etsy shop
.