'merica, 'merica! part II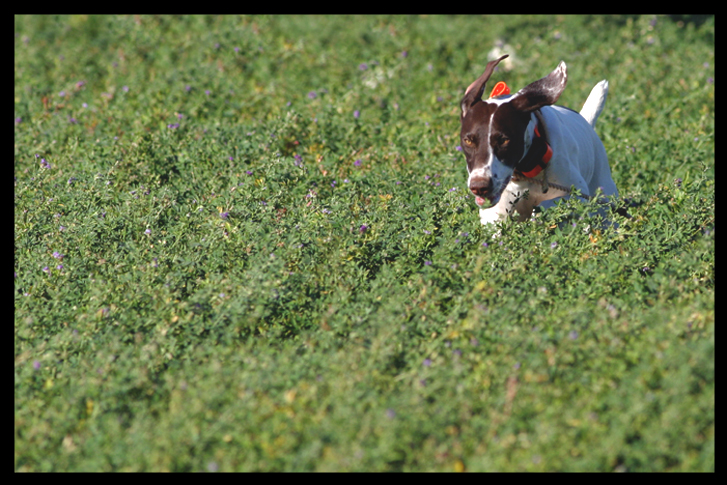 Training day: You'll notice she has her e-collar around her neck
and
the lead hanging off her neck flying in the wind. You just never know how far a dog is going to run. The key is a lot of praise to get her to do what you want her to do.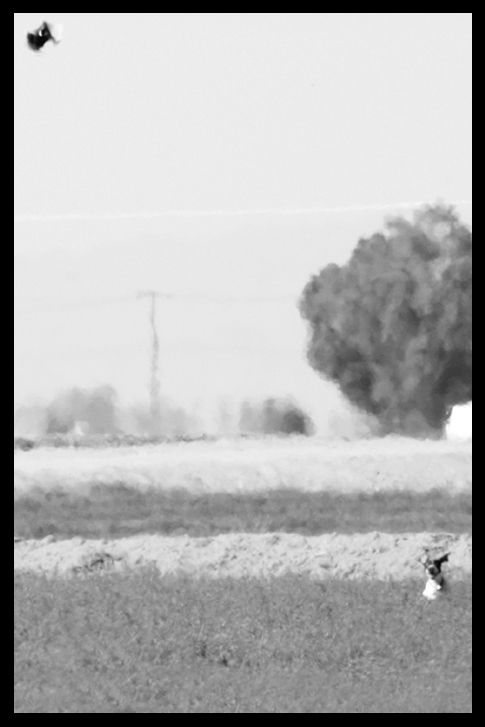 You have to wonder what she's thinking. She's never flown before, so does she expect to jump up and catch that bird?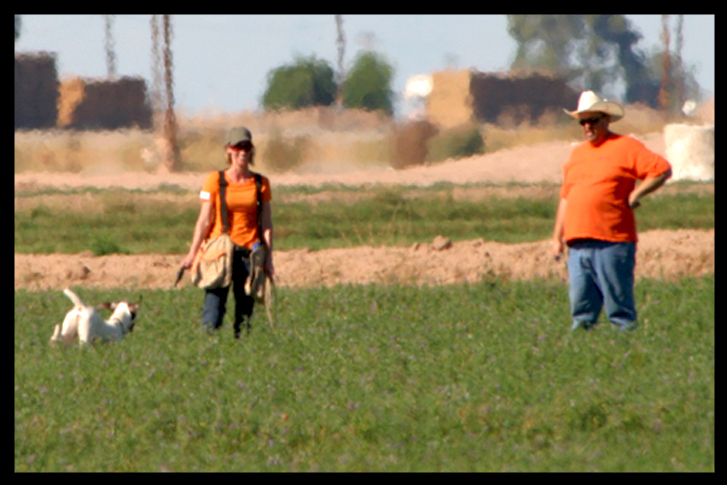 Test time with the judge.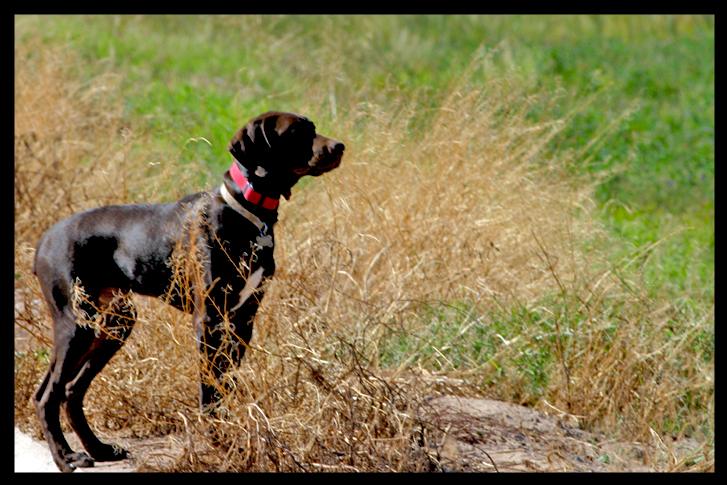 Reagnator the Regulator. This guy still needs a few more months of pure puppy play. I've actually only seen America develop an interest in birds over the past few weeks. I took him out into the bird field and all he wanted to do was play with the other dogs, but with such a great role model, I'm sure Sean's dog will come along just fine.
A huge thank you to Randy from the
San Diego Sporting Dog Club
for capturing these shots.