Hot Chocolate, anyone?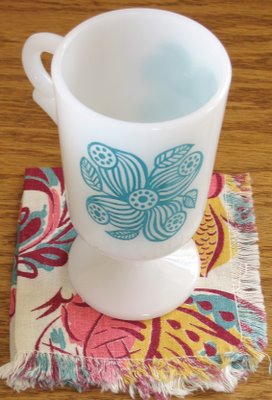 What drink wouldn't taste good in this lovely little pedestal mug. Curled up next to the fireplace with this mug in your hand, sipping hot chocolate sounds like an ideal night in of perfect movie watching. And of course you will want to protect your surface from excess heat and why not do it in style with this vintage rooster and floral fabric. Placed underneath your mug, it becomes an instant coaster!
If you would like to purchase this fabric, please contact me.