Mmmm...Mmmm...Good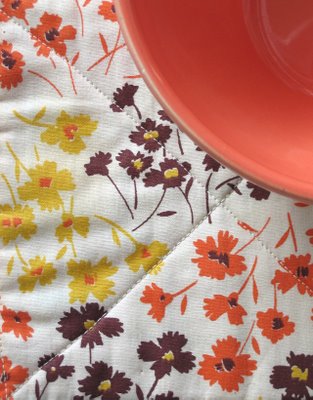 With the "chilly" winter weather (I do hesitate to call it cold because we do live in Southern California, after all) I find myself eating a lot of soup and this little potholder is perfect to grab my bowl of soup and set it on the table. I am truly in love with the latte bowls (orange bowl peeking out from the top corner) from anthropologie and although the colors I purchased are no longer available, I guarantee you will not be disappointed with their replacements. And since you receive 6 bowls in a set, each in a different color, you can always pick a color to match your mood.
The potholder is available in
my etsy shop
and the bowls are available from
anthropologie
.