On Vacation!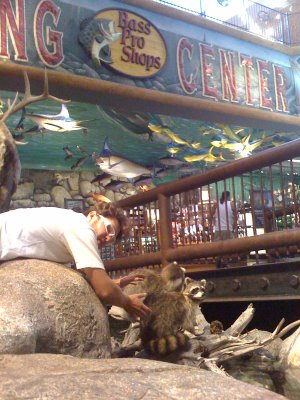 In typical Lorenz-fashion, we decided to go on a vacation.
Last minute.
With only a few certain destinations in mind.
For an unknown amount of time.
Day 1 highlights included a trip to Outdoor World / Bass Pro Shops / Islamorda Restaurant.
I highly recommend the free sugar encrusted bread. It's to-die-for.
Labels: vacation