A Slight Problem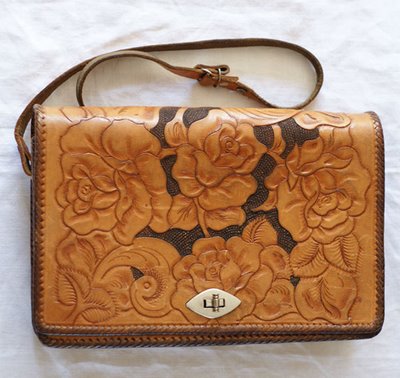 I'm guilty of keeping many things I buy that are meant for my etsy shop. Sometimes an item I like never even makes it into my shop and sometimes an item I like makes it into my etsy shop and then "accidentally" disappears from my shop.
Currently this
vintage leather hand tooled purse
resides in my
shop
. If you like it, I suggest you hurry before I change my mind. Ladies, if you see me on Friday night with this beauty draped across my body, you'll know I got weak.