Jacob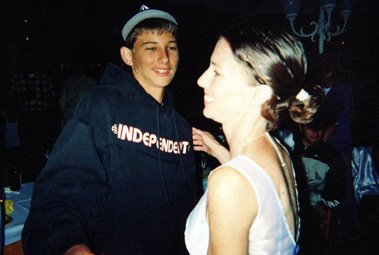 There are a handful of people in my life that mean the world to me.
And losing one of those people means life is inevitably altered.
I've known Bill and Melissa for 20 years. The time is easy to calculate because their oldest son, Jacob, recently turned 20 and I've known him since he was born. His cousin, Shannon, and I have been dubbed, "Jacob's first babysitters." In actuality, Jacob had a lot of "first" babysitters. I can quite honestly say that I've never seen a child more surrounded by love. You see, Bill and Melissa's house was, "the place to be" in my teenage years. They quickly became like a second family to me and have remained so, to this day. He and his family have always been part of the important events in my life, like our wedding. Can I even tell you how much it meant to me to get a hug from this teenager on such a special day. Look at that smile on my face.
One of the reasons the family is so special to me is that they came along at a transition in my life. A transition from just accepting the religious values of my family to making a decision about those values on my own, and deciding to follow them on my own (with a little help from Ginger). And, as I understand, Jacob had recently gone through a similar transition (with a little help from Stevi, his girlfriend).
Jacob passed away on Tuesday, May 26th, just before midnight. I know without a shadow of a doubt he is in a much better place, and my heart rejoices. But the selfish part of me just wants to go boogie boarding with him again.

(Yep, that's me running into him on the boogie board-on purpose!)
Labels: heaven, jacob schlamann, loved ones