Hollenbeck Canyon - Dog Training 101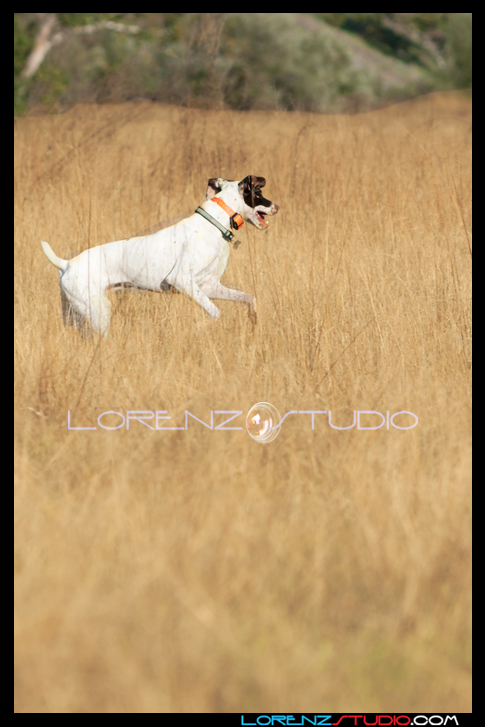 Sean and I met some members of the San Diego Sporting Dog Club on Saturday at Hollenbeck Canyon for a little dog training. It's always fun to start out with a little pure puppy play, but...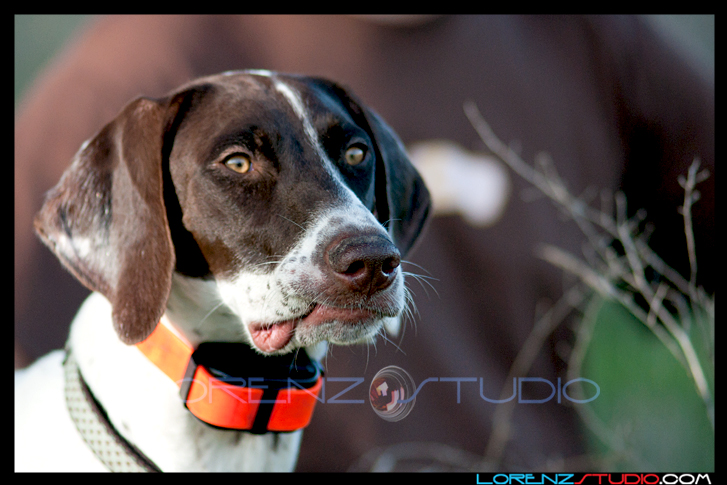 ...once the birds come out, it's really hard to wait your turn sometimes - even for a puppy.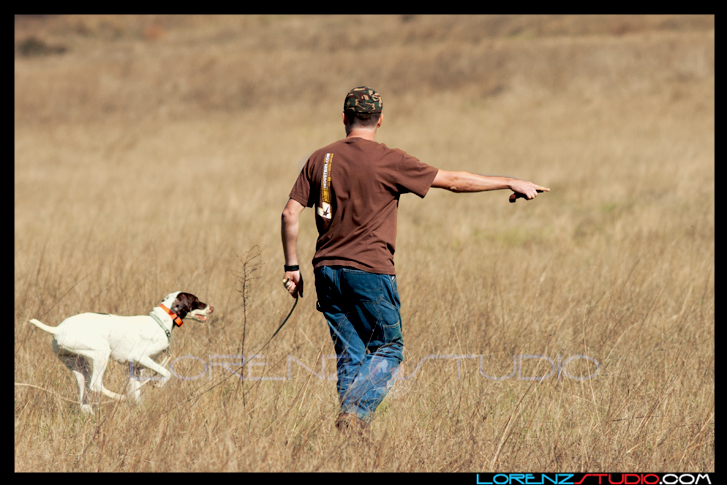 America needed a little help from her buddy Greta to find her bird, but she did manage to point at 3 piles of feathers. While America got an introduction to the check cord...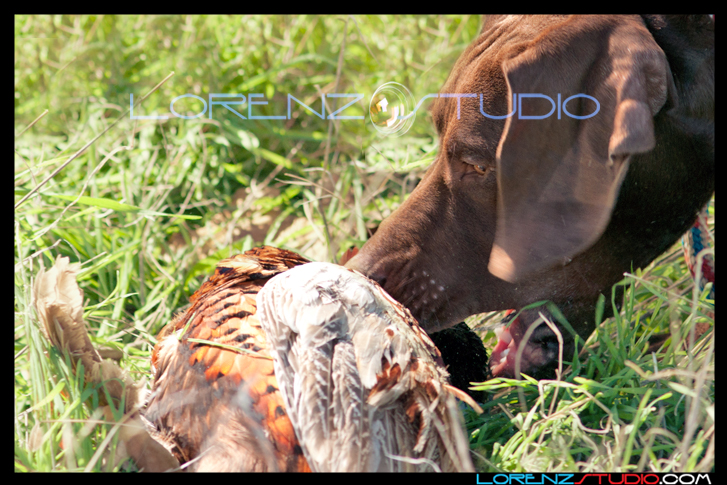 ...Ronald got an introduction to birds. At first, he really didn't have an interest in the feathered creatures, but once we flung it around in front of his face like it was a toy, he took a quite a liking to them. We took him out into the field to see if he could find a pigeon. Let's just say he was looking the other way when the bird flushed, BUT once he saw it in the air, his little GSP instinct kicked in and he ran like the wind! I think he's coming along just fine for now.