Day 2 - Mammoth Hot Springs, CA

A good old fashioned cattle drive...

across the freeway.

One of Sean's favorite fishing spots - the Hot Springs in Mammoth.
I woke up in time to snap a photo of Sean fishing with little brown dog by his side (lower left hand corner) while 3 deer crossed the creek (upper right hand corner).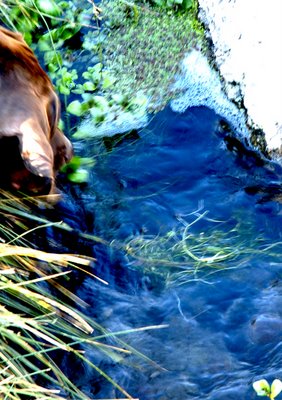 Doopaloop looking for fish.